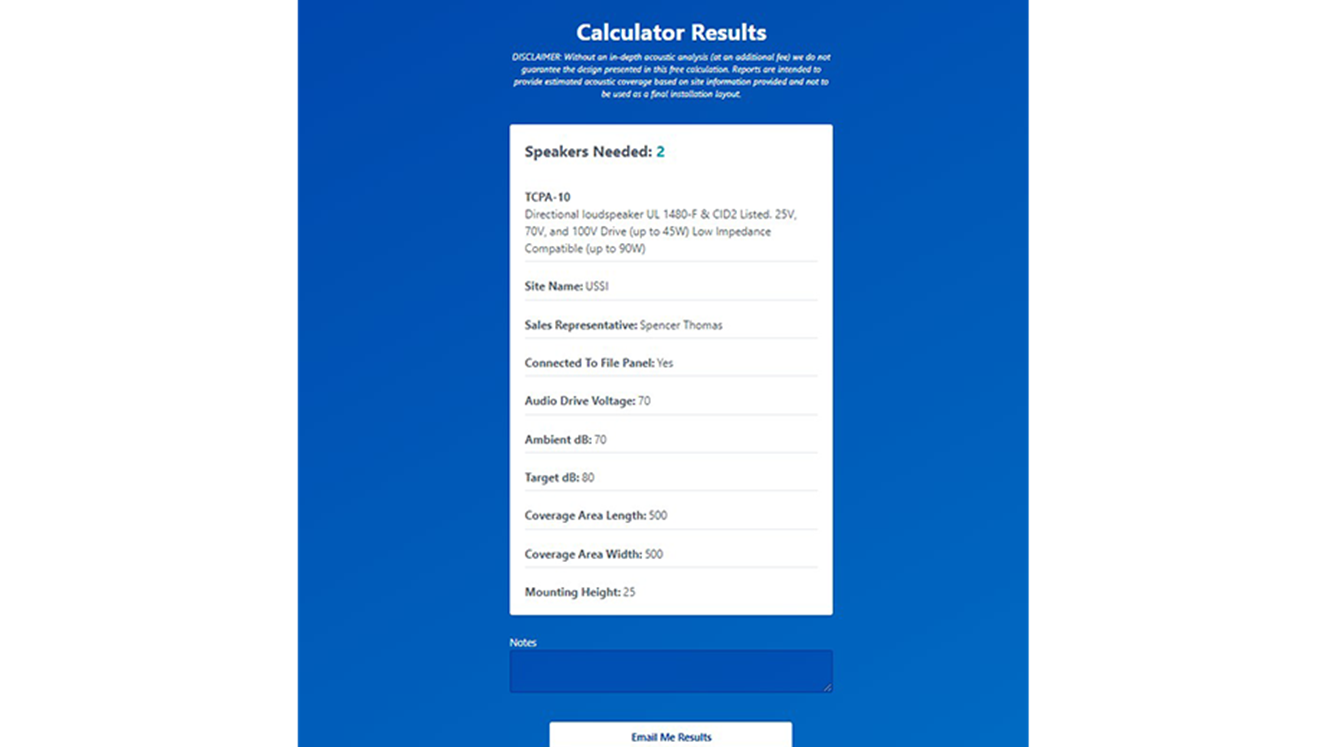 Click here to access the online speaker calculator.
Conveniently located within the HyperSpike Mobile Application, easily calculate approximate speaker needs for basic applications and projects. When on-site, on-the-go, or in-need of a quick-turn estimate, the HyperSpike Speaker Calculator Application provides instant results. Explore if HyperSpike is the right solution for you and then contact us for more information or more in-depth acoustic modeling options. 
The HyperSpike Mobile Application is available at no cost through Google Play or iTunes.
DISCLAIMER: Without an in-depth acoustic analysis (at an additional fee) we do not guarantee the design presented in this free calculation. Reports are intended to provide estimated acoustic coverage based on site information provided and not to be used as a final installation layout.
Associated Documents