HyperSpike Municipal Applications
Parks and Green Areas
Train Stations and Tunnels
Residential Areas
Athletic Fields
Golf Courses
Downtown districts
Solutions
TCPA-10 - Efficient and powerful directional sound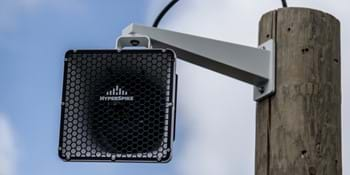 Ideal for areas where highly intelligible, directional sound is needed in high ambient areas, like athletic fields and field houses.
UL1480-F and CID2 Hazardous location certified
Usable range of 80dB up to 1040 ft
Available in POE, self-amplified configurations. 
LineWave - Intelligible voice in highly reverberant areas
The LineWave speaker is engineered to deliver highly intelligible voice in challenging acoustic environments. Perfect for highly reverberant spaces like transportation stations, atriums, tunnels, parking garages, shopping malls, and so many more!
UL1480-F Listed
Utilizes similar technology and performance of a pro-audio speakers and brings it to the commercial emergency notification and paging market.
One speaker for fire alarm, paging and notification and background music.
Aim's sound where it is needed most - at the listener's ears
Highly efficient distribution of power and sound away from the loudspeaker
4 different configurations and color options to best accommodate a variety of spaces and aesthetics.
Encompass - Wide area notification system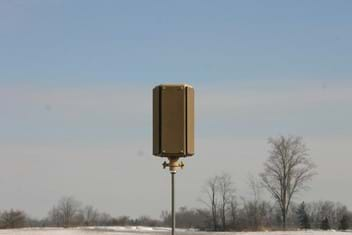 Encompass provides wide area notification and crystal clear voice notification in a small package. Crane installations and weight restrictions are a thing of the past. 
Smart self-protection, speaker monitoring, and fault reporting to ensure the message is delivered the first time, every time.
Includes the powerful, compact and lightweight MA Series speakers that are easily installed in most locations.
Coverage up to 12 Square Miles with a speaker that weighs less than 100 lbs.
Best-in-class response time with continuous full-volume operation while switching to/from back-up power.