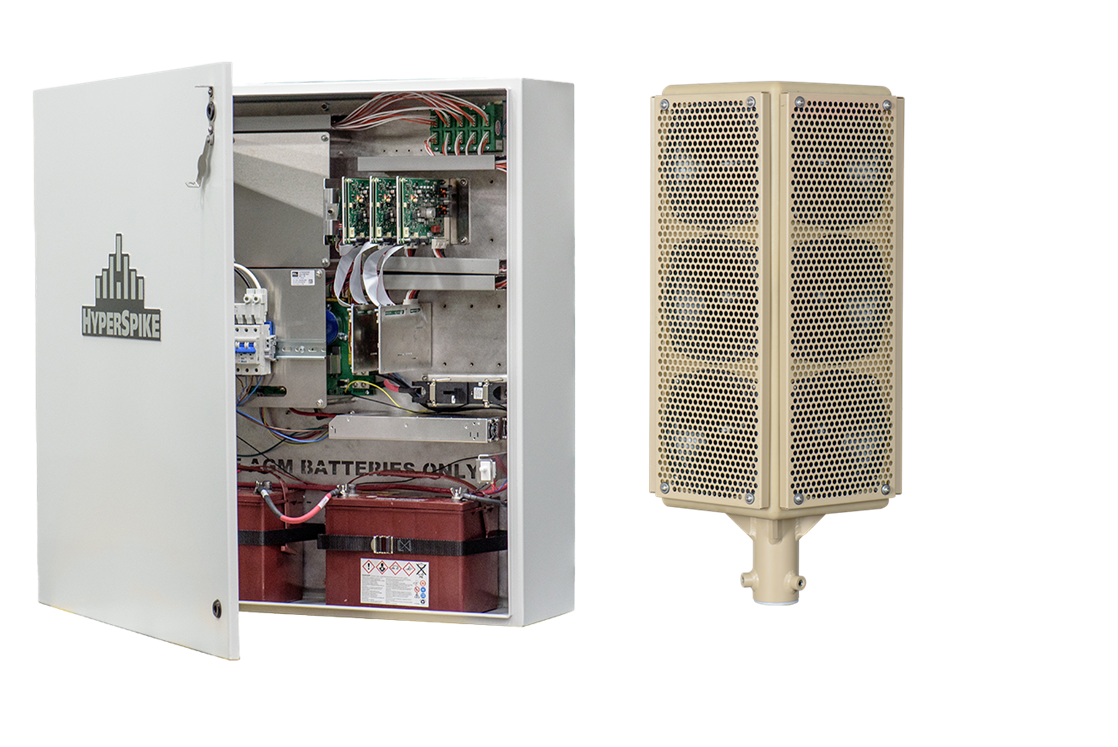 Product features
Signal conditioning optimized for maximum power and intelligibility for HyperSpike

®

 MA-Series Speakers

Smart self-protection, speaker monitoring, and fault reporting
Ruggedized construction and fully weatherized
Customer equipment space and access to back-up power
Continuous full-volume operation while switching to/from backup power
Continuous AC operation (AC primary power with DC backup)
Engineered and designed with the latest technology in mass notification control systems; when paired with a HyperSpike® MA series speaker, the Encompass Amplifier Cabinet is optimized to produce clear and authoritative voice commands with an acoustic footprint of up to 12 square miles.
The cabinet automatically switches to the best power source, performs self-diagnostics, and reports status to the outside world through industry-standard Form C relay fault reporting. Packaged in a NEMA 4 enclosure (4X upgrade available) with a pad-lockable door, the Encompass Amplifier Cabinet is ready to be installed in either indoor or outdoor applications.
When making announcements, the HyperSpike® Encompass Amplifier Cabinet responds at a moment's notice and will continue to broadcast as long as required. With best in class response time and thermal fold-back capabilities, your message is broadcast regardless of its length.
Learn More About the Features of the Encompass Amplifier Cabinet