HyperSpike Critical Infrastructure Applications
Rugged construction to withstand the elements of industrial environments
Class I Division 2 Certified for Hazardous Environments
Intelligible solutions that can be used for both emergency notification and general paging.
One speaker replaces many - significantly reducing installation, maintenance and annual inspection costs. 
Common Applications
Click on links to view case study.
Perimeter and Border Protection
Oil & Gas
Hydroelectric Power Plants and Dams
Encompass System
Smart self-protection, speaker monitoring, and fault reporting to ensure the message is delivered the first time, every time. 
Includes the powerful, compact and lightweight MA Series speakers that are easily installed anywhere on your campus. 
Coverage up to 12 Square Miles with a speaker that weighs less than 100 lbs. 
Best-in-class response time with continuous full-volume operation while switching to/from back-up power. 
TCPA-10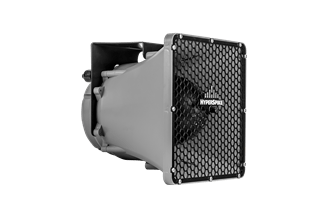 Ideal for areas where highly intelligible, directional sound is needed in high ambient areas, like athletic fields and field houses.
UL1480-F and CID2 Hazardous location certified
Usable range of 80dB up to 1040 ft
Available in POE, self-amplified configurations. 
TCPA-D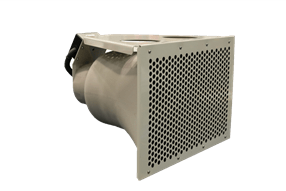 136 dB SPL Peak Acoustic Output
Long rang: 1000 m
Fire Alarm compatible when adding a 70v transformer
Rugged composite material 
HS-14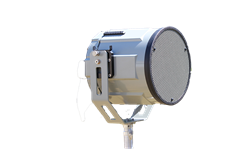 151 dB SPL peak acoustic output
Wide frequency range: 300 Hz - 8 kHz
Built-in high-frequency alert tone
Internal 16 GB file player
HS-18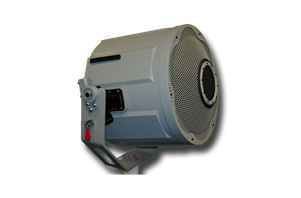 156 dB SPL peak acoustic output  
Wide Frequency Range: 245 Hz - 10 kHz   
Long range: 2000 m 
Self-contained electronics
HS-14 RAHD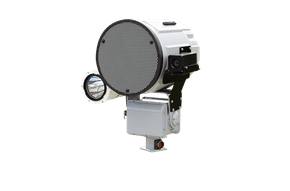 148 dB SPL peak acoustic output
Remote control pan-tilt system
Optional HD camera and high power search light
Communication range: 1,500 m
Command and control from desktop or handheld device
HS-18 RAHD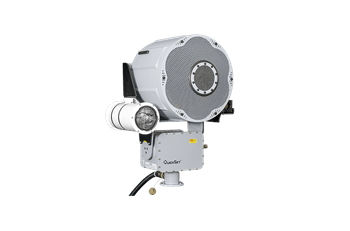 156 dB SPL peak acoustic output
Remote control pan-tilt system
Optional HD camera and high power search light
Communication range: 2,000 m
Command and control from desktop or handheld device